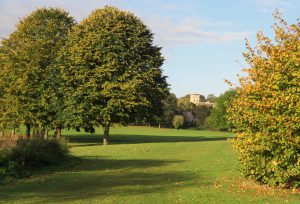 Campsall Country Park is an oasis of beauty that gives delight to all those who find time to walk and play within its boundaries. In recent months work has been undertaken to re-establish footpaths, restore the carriage bridge and secure boundaries to prevent the destructive access by quad bikers.
A time capsule holding a huge range of examples of contemporary life including photographs, written accounts and typical artefacts such as a mobile phone was installed within the park. When opened by our descendants in years to come will provide an insight into life in the 2000s.
Dog walkers, family groups or anyone wanted to tune in with the delights of nature can enjoy the park. There is a play area for older children, a feeding station to treat the swans and ducks to a few scraps of bread and numerous walks of varying length amongst the trees.
MUSIC IN THE PARK 15th July
Bring a picnic, bring a rug and pray that the weather is good again. Further details to follow when they have been finalised so keep an eye on the noticeboards and shop windows.
If you would like to give us a song or a tune on your banjo then contact Sue Walker on 01302 709546 or email to [email protected]
See picture gallery here