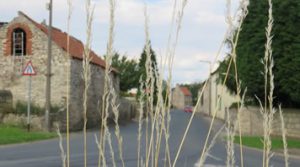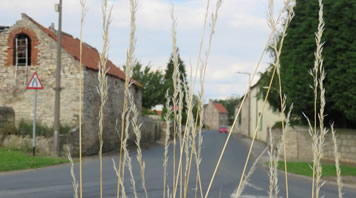 An English Heritage funded excavation at Sutton Common near Askern in South Yorkshire brought light to remains of a mysterious and unique Iron Age site-almost a "ghost village" of seemingly scarcely inhabited buildings set within the biggest marshland fort in England.
Originally protected by impassable marshes, the fort (which covers the area of two football fields) comprises two enormous and enigmatic enclosures, one with a grand entrance, linked by what appears to be a ceremonial walkway. The site has defied explanation since it was discovered over a century ago. Archaeologists taking part in the Sutton Common Project, designed to regenerate the landscape in this former coalfields area, have uncovered yet more mysteries in their attempt to solve the puzzle of why the enclosures, which date from about 600 to 400 BC, were built.
But there is no evidence, such as bone or pottery or of the repair of any of the structures, to show that anyone actually lived here. It is as if this was a kind of ghost village, scarcely ever inhabited, and may mean that Sutton Common was primarily a symbolic or ceremonial place, rather than a political or economic centre.
Earlier excavations revealed stone ramparts, a palisade and waterlogged remains in the ditches, including what looks like a wheel and a ladder. The entrance to the larger enclosure would have been highly elaborate and lends credence to the idea that the post-lined avenue over a causeway linking the two was more than simply functional.
From time to time since 1997 an ambitious conservation programme (The Sutton Common Project) has aimed at restoring the grandeur of the marshland setting and delivering a range of environmental benefits to the region. This includes a re-wetting scheme for the surrounding land. The excavations form part of the 'Sutton Common Project', which includes land acquisitions, wildlife and landscape enhancement, archaeological and palaeoenvironmental evaluations, research and conservation and engineering works to raise ground-water levels.
Access: The site is situated just off the A19 (Doncaster to Selby road) c. ½ mile south of Askern. To visit the site (centred on national grid reference SE 563 122):
From the north: go through Askern along the A19 and take the third track on the left (just before crossing the bridge/bend in the A19)
From the south: pass Owston Park pub on the A19 and turn right immediately after crossing the bridge/bend in the A19)